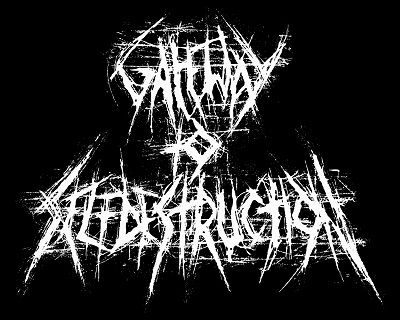 Gateway To Selfdestruction – Death, My Salvation
Genre – Atmospheric / Depressive Black Metal
Lineup :-
Mara – Vocals
Mortem – Guitar
Abryss – Guitar
Chual – Bass
R.K – Drums
Tracklist – 1. The Blessing 2. Black Quiet Death 3. Destroyed Self 4. Reset 5. Silence 6. Soziopath 7. Rigidity 8. Mirrors Of Despair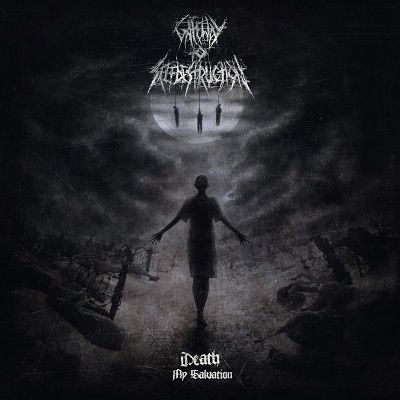 Relative newcomers here, Gateway To Selfdestruction formed in 2013 and received a fair amount of interest on the live circuit before being signed to Northern Silence earlier this year. We're presented with their debut album Death, My Salvation and despite being their first official release it's clear this band are far from rookies. What we have is an exceptionally promising release showcasing several different influences ranging from early Katatonia to bands such as Shining yet successfully channeling these into something that's uniquely their own.
The first song from the album 'The Blessing' opens with some very distinctive melancholic riffs, you'll certainly hear that early Katatonia influence at this point yet it's taken into depressive black metal territory, the harsh yells and screams give a hefty kick to the melancholy conjured by the guitars. This music is not something which fits neatly under the DSBM banner either. Such influences are present but you'll find this album, for all its depressive leanings, has considerable bite and a degree of power you don't always hear with depressive black metal, as well as inspiration drawn from outside the genre too. I could even point to shades of Alcest here and that sort of sound, to a degree at least. The song 'Black Quiet Death' follows the opener with a deceptively calm intro leading into a much more intense and focused style, again the vocals serve to push this forward. There's still plenty of melody going on here, and the calmer segments interspersed throughout the song work in good contrast to the heavier parts. On songs like this Gateway To Selfdestruction begin to forge their own sound, and as the album progresses you'll hear a variety of distinctive styles used.
'Destroyed Self' is one of the heavier songs on here but again shows these contrasts and dynamics, opening with meaty low end mid paced riffs the song quickly shifts back and forth between soaring atmospheric segments and savage fast paced black metal, transitioning seamlessly between the two. With 'Reset' the sound of the album takes a much more pained and anguished turn, the vocals dominate here with the music fading somewhat behind them, twisting and turning in disjointed fashion. There's a lot going on in this song and the overall effect reflects well a descent into madness and chaos. Given the lyrical subject matter of this album I suspect this effect is intentional, the lyrics portraying the moment somebody chooses whether to live or to die, along with the events before and after. Following this, 'Silence' takes a much simpler approach yet is even more potent for it, especially with the haunting melodies employed in the early parts. The riffs and structure are fairly straightforward yet Gateway to Selfdestruction still manage to get to you, creating an atmosphere which started with mere melancholy but is now jagged icicles through your soul. If you ever got goosebumps listening to Dance Of December Souls, this will be the song that stays with you.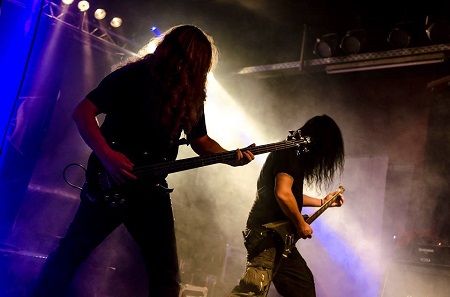 In contrast 'Soziopath' has a much fuller, more rounded sound, initially slightly more traditional and accessible than what came before but with some interesting twists as the song progresses, it's not a wild statement to say that you'll probably hear most of the band's repertoire hurled at you in this song as it shifts quickly yet seamlessly between many different styles ranging from some the softest you'll hear on the album to some of the most intense. The end of the album draws close as 'Rigidity' comes in and the sound starts to settle down as the song progresses, the clean vocals towards the end offer an unexpected but welcome turn as things begin to calm down and the final song, 'Mirrors Of Despair' closes things with a muted instrumental outro.
I've mentioned the vocals a fair bit as they do dominate, yet there's some strong musicianship and compositional skills shown by the whole band, what's striking is how they all work so well together. The drums vary in pace but keep things moving even during the slower guitar parts, and despite the guitars for the most part being melodic they still fit well with the more extreme vocals, complementing rather than clashing with them. All in all, this is a mighty debut, and while Gateway To Selfdestruction may wear their influences on their sleeves they have nonetheless created something that sounds fresh and unique. In a nutshell, it covers the whole spectrum between the sort of doomy yet powerful atmospheric metal you hear from 90's Katatonia and the more extreme, darker, tortured sounds of depressive black metal, it carries all the raw emotion you'd expect from such a sound and most notably it manages to be both melodic and fairly accessible musically while still managing to pack a hefty bite. The album covers a lot of bases, there's much to enjoy here for fans with a wide variety of tastes, although the harshness in places is likely to repel some as well as attract others. It's worth giving this one a spin however, it may seem like Gateway To Selfdestruction have appeared from nowhere but Death, My Salvation more than earns them the right to stick around for a long time to come.