DEAD LIMBS – Spiritus/Sulphur (album)
Genre – Atmospheric Black Metal
Lineup :–
Asclepius - Vocals
Poimandres – Main Concept
Saturnus – Main Lyrics
Tracklist :- 1. Golden Age 2. Echoes Of Yore 3. The Craven's Pilgrimage 4. Monolith Of Deceived Hollows 5. The Thorncrown's Blessing 6. Awake! O Sleeper of the Land of Shadows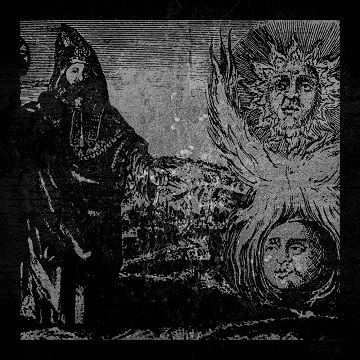 Dead Limbs are a three-piece atmospheric black metal band, drawing lyrical influence from Greek mythology and Hermetic philosophy and musical influence from bands such as Agalloch and Mgla. Their debut album, Spiritus/Sulphur is based on a tale of the band's own creation derived on these inspirations and is currently available via Northern Silence Productions. I know this is a release the label have been very excited about and it's excitement that's certainly justified, this is a very strong and powerful debut here and shows Dead Limbs as future power players in the genre.
The first song 'Golden Age' starts things off in fine form, opening with slow paced yet bold and dramatic guitars which give off a potent solemn atmosphere. Clean vocals employed early on make a striking statement, being both powerful and haunting, contrasting well with the harsher parts later. You notice early on that Dead Limbs have a real knack for keeping things moving, songs will twist and turn, change and evolve with unexpected surprises coming in and shifting the focus of this musical journey. The concluding part of this song is extremely effective, hitting with full impact as the pace picks up and a spirited yelled vocal segment kicks it into a powerful finale, with majestic melodies closing off this extremely impressive opener. It's followed with 'Echoes of Yore', which takes a much more aggressive approach especially as the song progresses, building momentum as it goes but still retains the powerful atmosphere throughout. The Agalloch comparisons are certainly fitting towards the later moments of this song, the lead guitar towards the end, while unexpected works really well too. Even with the faster paced and harsher, more intense parts on Spiritus/Sulphur, and there's a fair few throughout the album, you'll still find this to be a fairly warm and accessible listen, the feel of it is spot on and even the rawer elements work well to contribute to the overall tone and atmosphere.
Next up is a very brief instrumental interlude, 'The Craven's Pilgrimage', the band shift down a gear here into calmer territory. It serves as a gateway into the next song 'Monolith of Deceived Hollows', which continues in the same subdued fashion. You've got much softer, almost broken sounding guitar melodies backing up whispered vocals and it shows another side to Dead Limbs at this point. I'd say as well, out of all the songs on Spiritus/Sulphur it's this one that really showcases just how versatile and well-rounded their sound is, Dead Limbs manage to move things around yet never lose sight of their overall focus. You'll hear this later in the song as the intensity shifts up into full force and back down throughout and see this dynamic between opposite extremes play out in this eight-minute highlight. Another short atmospheric interval follows in the form of 'The Thorncrown's Blessing', again offering a calm and melodic introduction to the final song. 'Awake! O Sleeper of the Land of Shadows' is an epic ten minutes or so in length yet serves as an exclamation point and a great end to this musical journey. It's a song that builds up, ebbs and flows naturally, there's a proud and stoic feel of holding one's head high throughout this song and again you'll hear that dynamic coming back into play. This whole song comes across as finely balanced, shifting from abrasive rawness to fragile serenity and back again, sublime melodies play heavily in this song and especially come to fruition as the song reaches its conclusion. A grandstand finish for sure.
I have to take my hat off to them on this one, this is one incredible album and I'd have to think hard to recall a time when I heard such a strong and accomplished debut as this. Everything a band needs to do in making an album of this nature, Dead Limbs have done with outstanding success. Spiritus/Sulphur has everything, what stands out most is the fearsomely proud statements the music makes in its frequent moments of upbeat majesty, yet combined with the more melodic and softer counterparts which offset yet complement these perfectly. In the short 35 minute runtime Dead Limbs have said what they need to say, however in future I'd hope and look forward to a longer release which, if the band maintain their current trajectory, would be something truly epic indeed. As it stands though, this is a monumental half hour of atmospheric black metal and one which any fan of the genre cannot afford to pass up. Quite simply essential listening.